Please note that before you setup a new trip, the trip needs to be archived on app.iotile.cloud and the device needs to be cleared again.
To set up a new trip with a POD-1M, you need access to the user dashboard, app.iotile.cloud.
1 - Log in on to app.iotile.cloud


2 - Click on the right project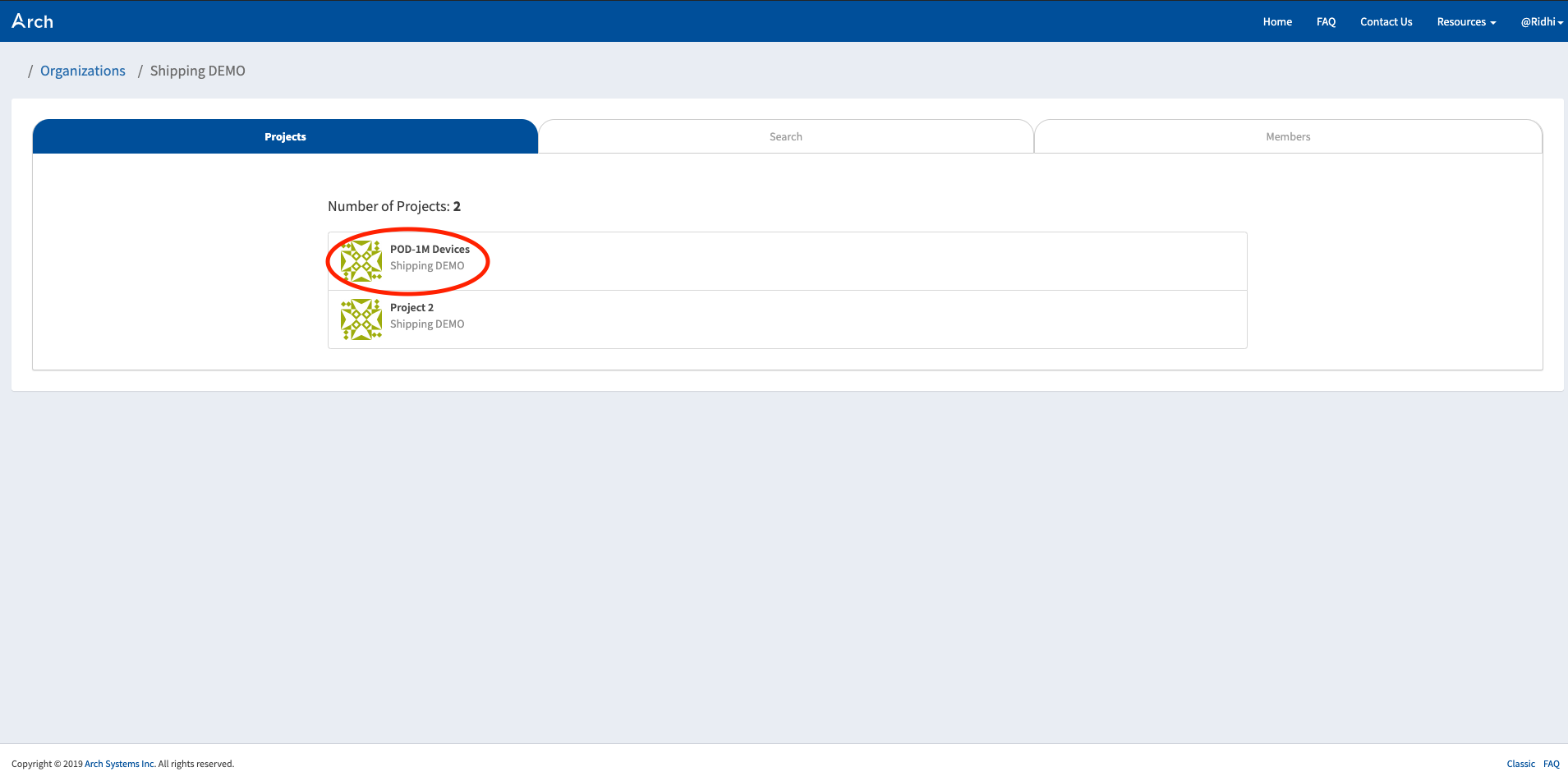 3- Once in the project page, find the ID of your POD-1M in the second column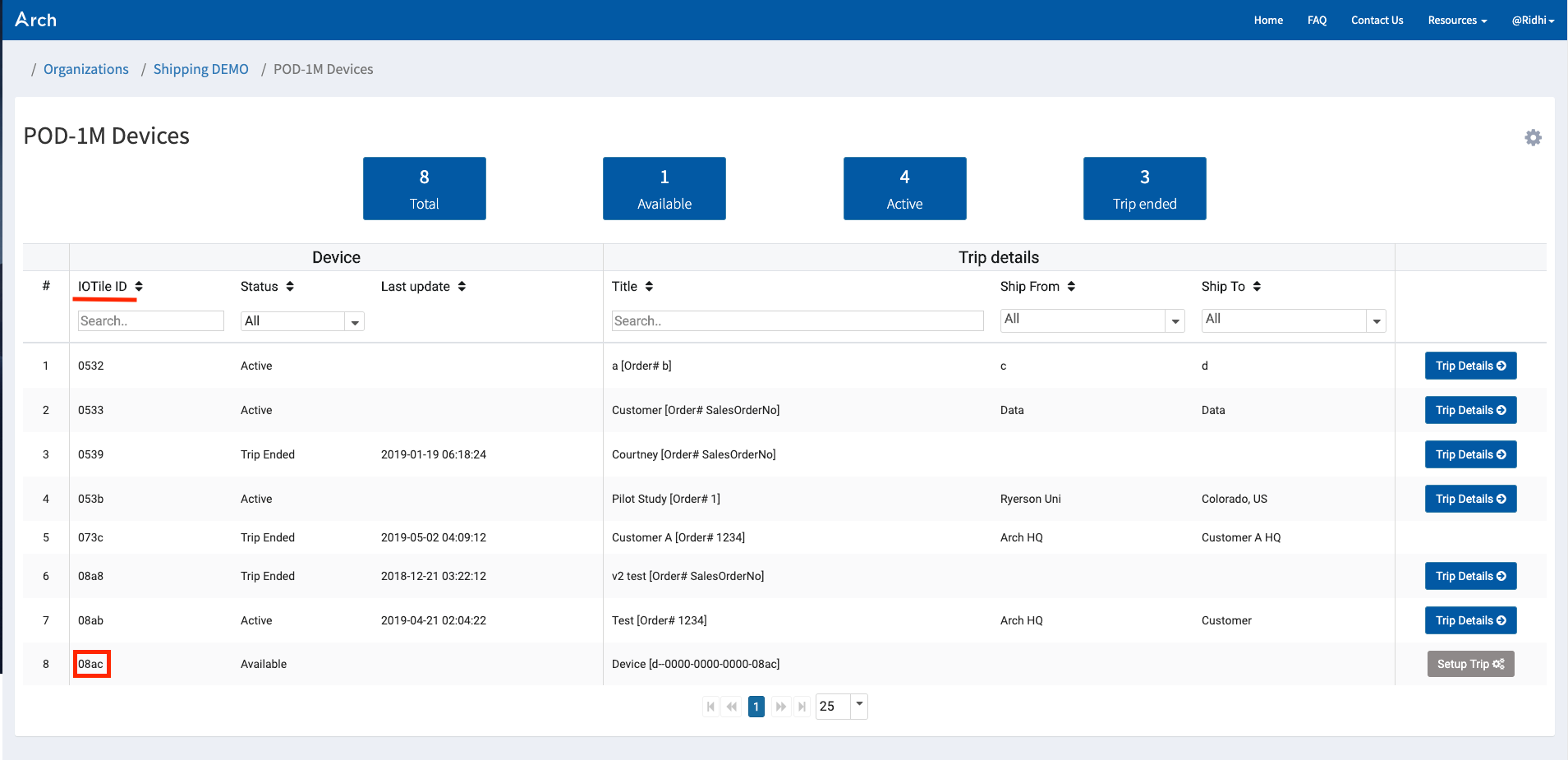 4- Click on "Setup Trip"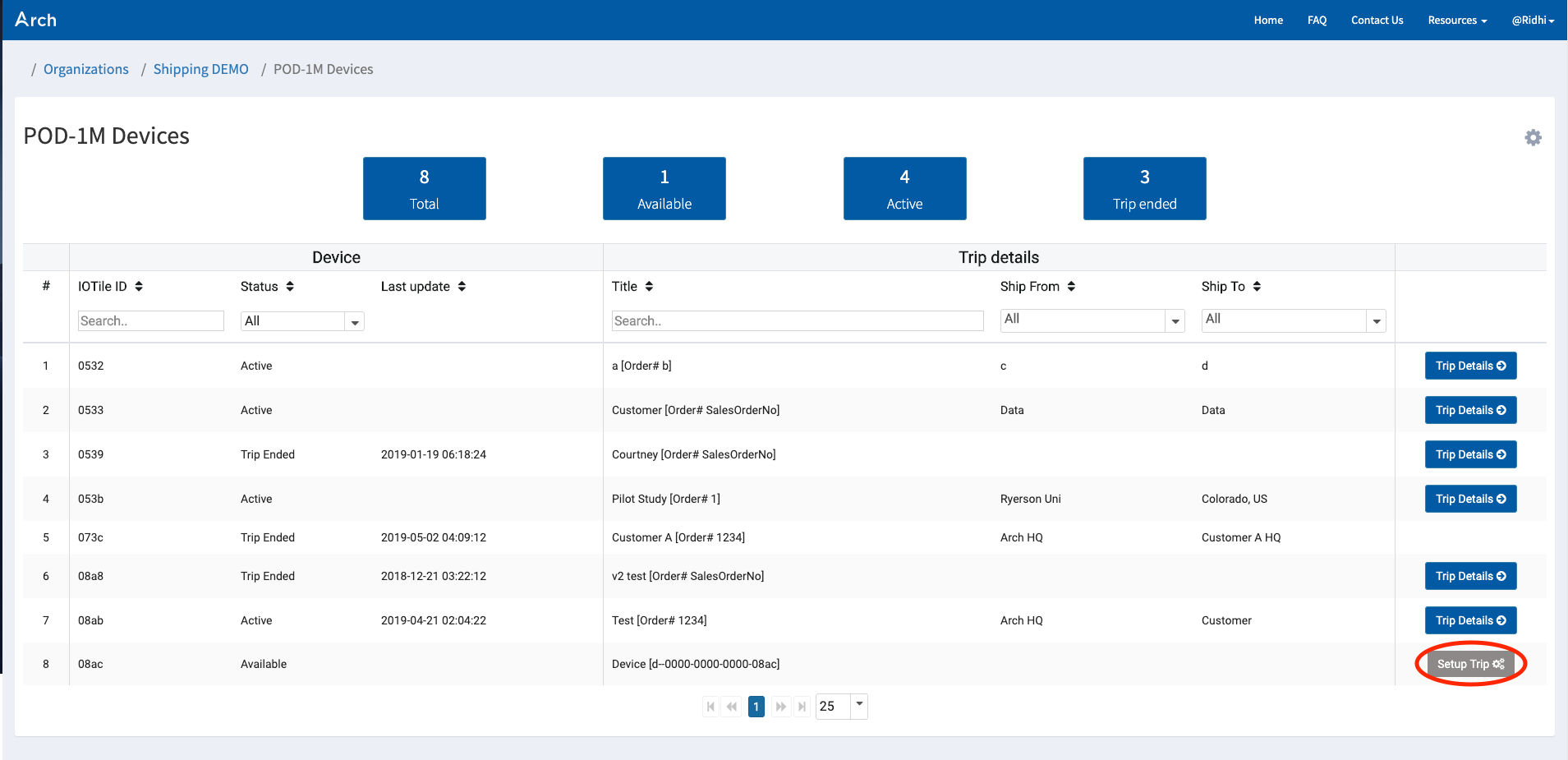 5- Fill in details in the pop up window and click on "finish and continue to device page"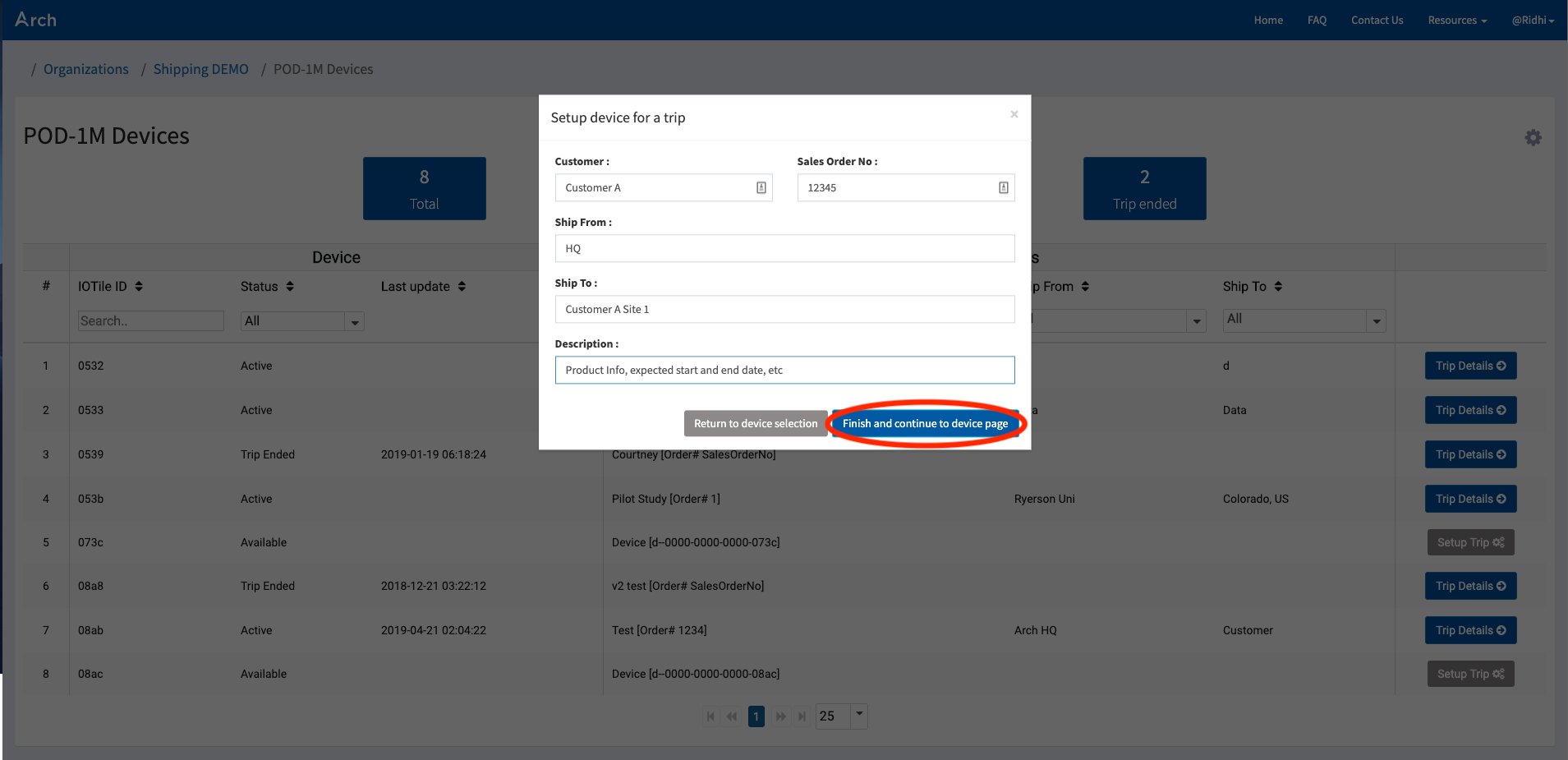 6- The trip has now been created and the empty trip page will open.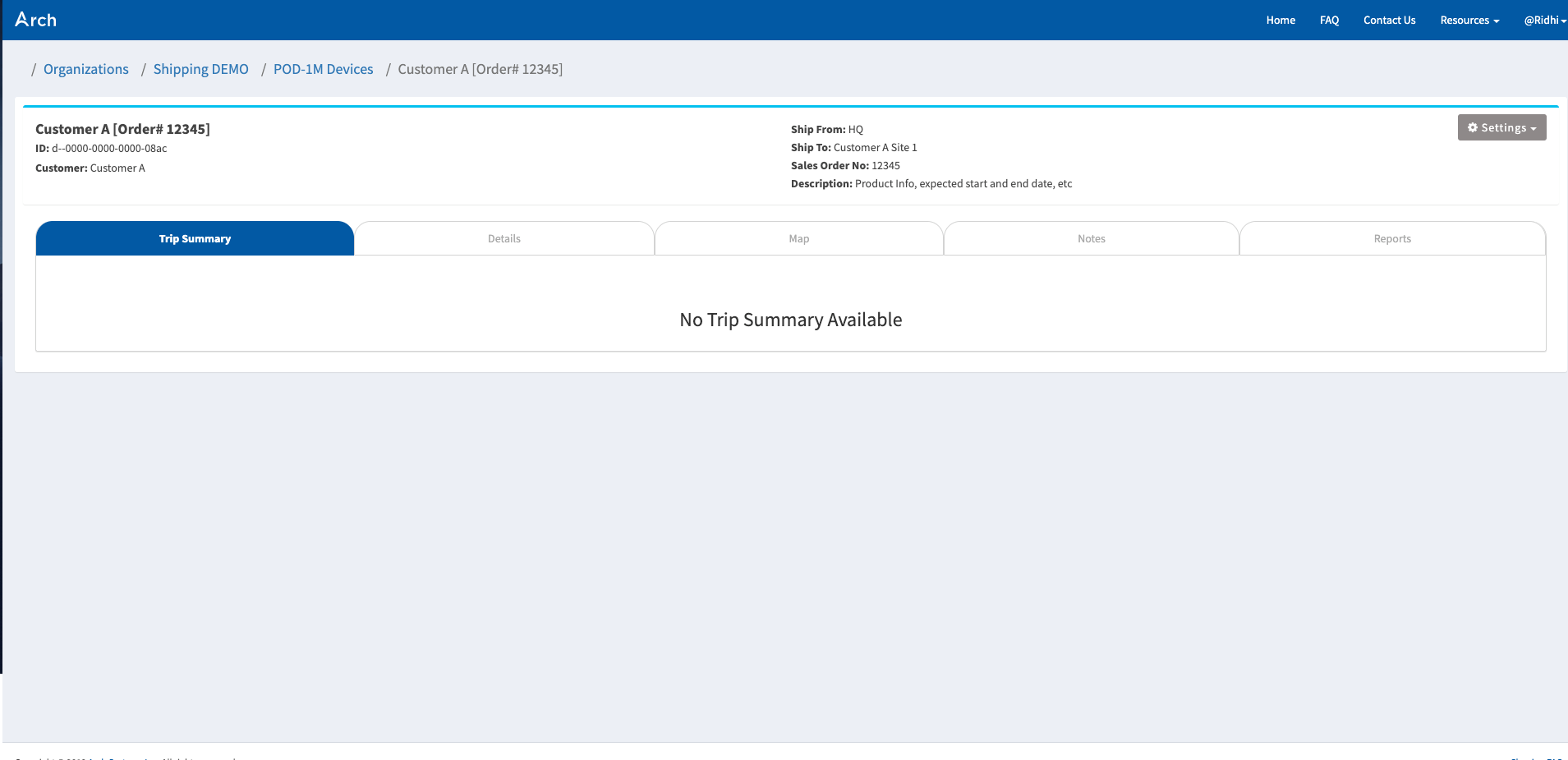 To start a trip on your POD-1M, you will need a smartphone or tablet with the IOTile app installed and the POD-1M mounted into a product or packaging. Find more on how to start a trip here.