This article explains how to filter or view specific ranges of data you have collected. For example, you may be interested in viewing and exporting data from last week, from a specific day, or maybe just last 500 data points collected.
To access the filter, follow these steps:
Login to your cloud account at https://app.iotile.cloud
Select the project and device that you are interested in viewing to see the device dashboard.
Click on the filter icon as shown below:
The filter icon is located on the top right of your screen.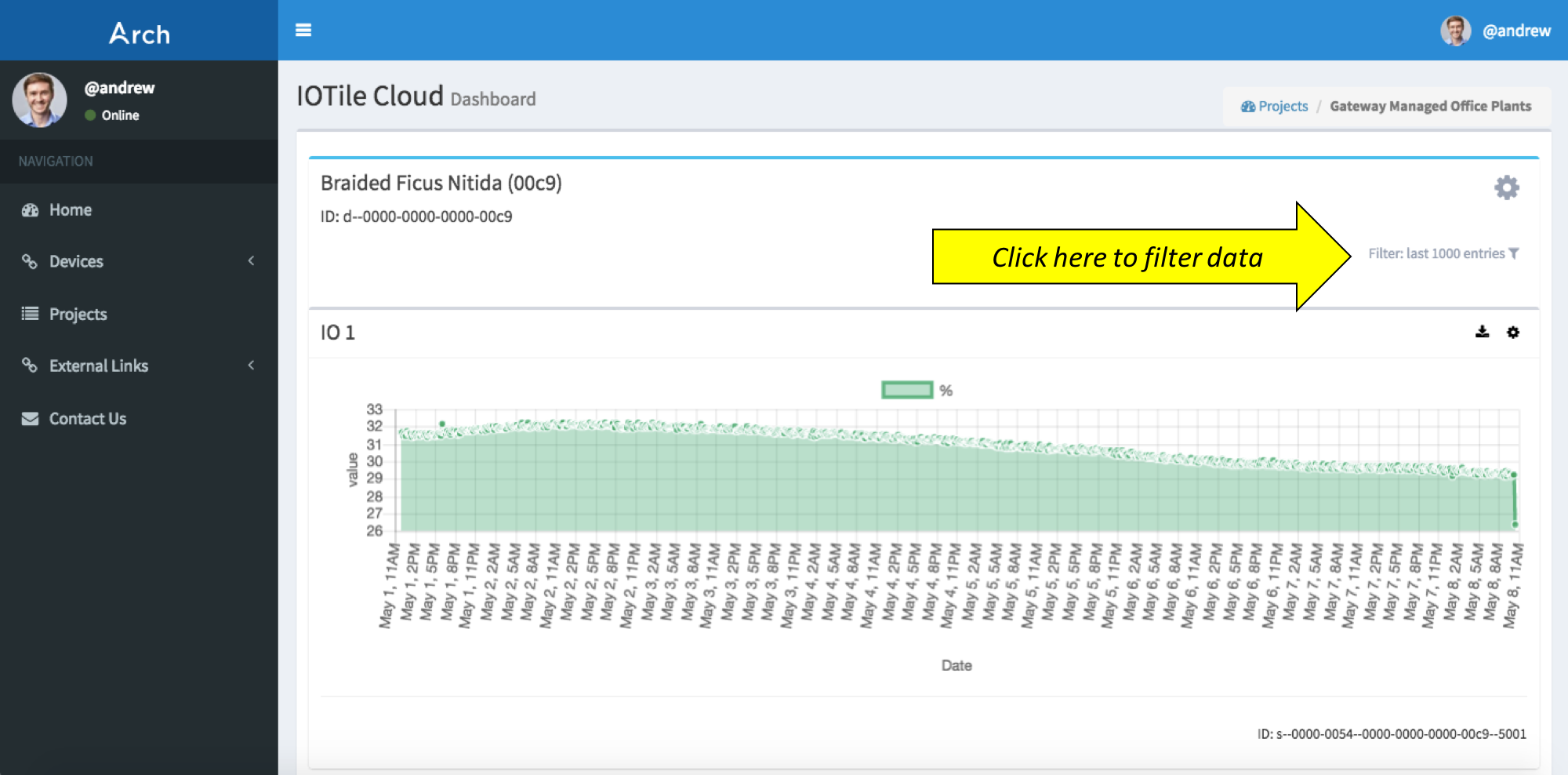 The filter menu allows you to filter data based on two conditions (1) by last N points (last 200, last 500, last 1000) or (2) by any specific date range.
To get the most recent data, select the first option, and enter the number of data points you wish to see.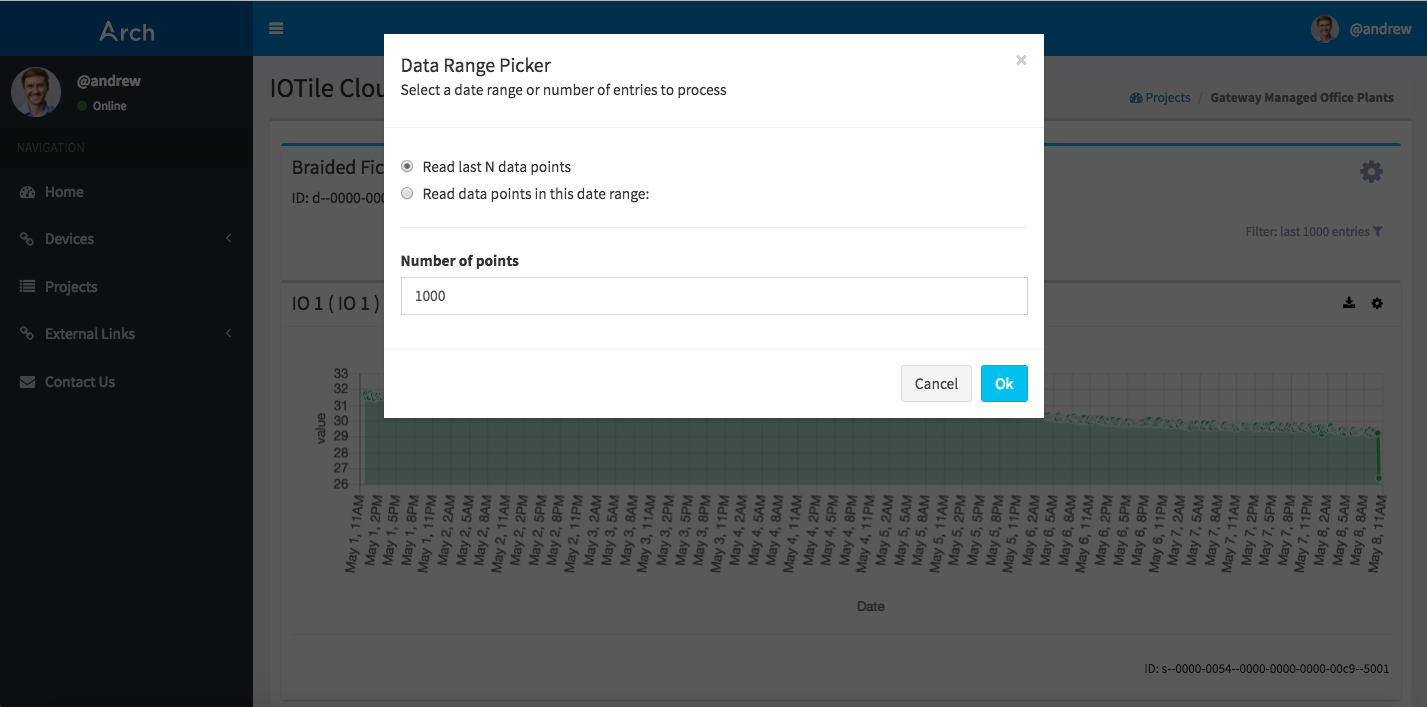 To see a specific date range select the second option, and manually enter the dates desired, or click on the calendar icon to select them from a pop-up calendar.
To see today's data: Select the 'Start Date' to be the day of interest, today, and 'End Date' to be the following day, tomorrow in this case.
To see last week's data: Select the 'Start Date' one week ago and the 'End Date' as today, and so on.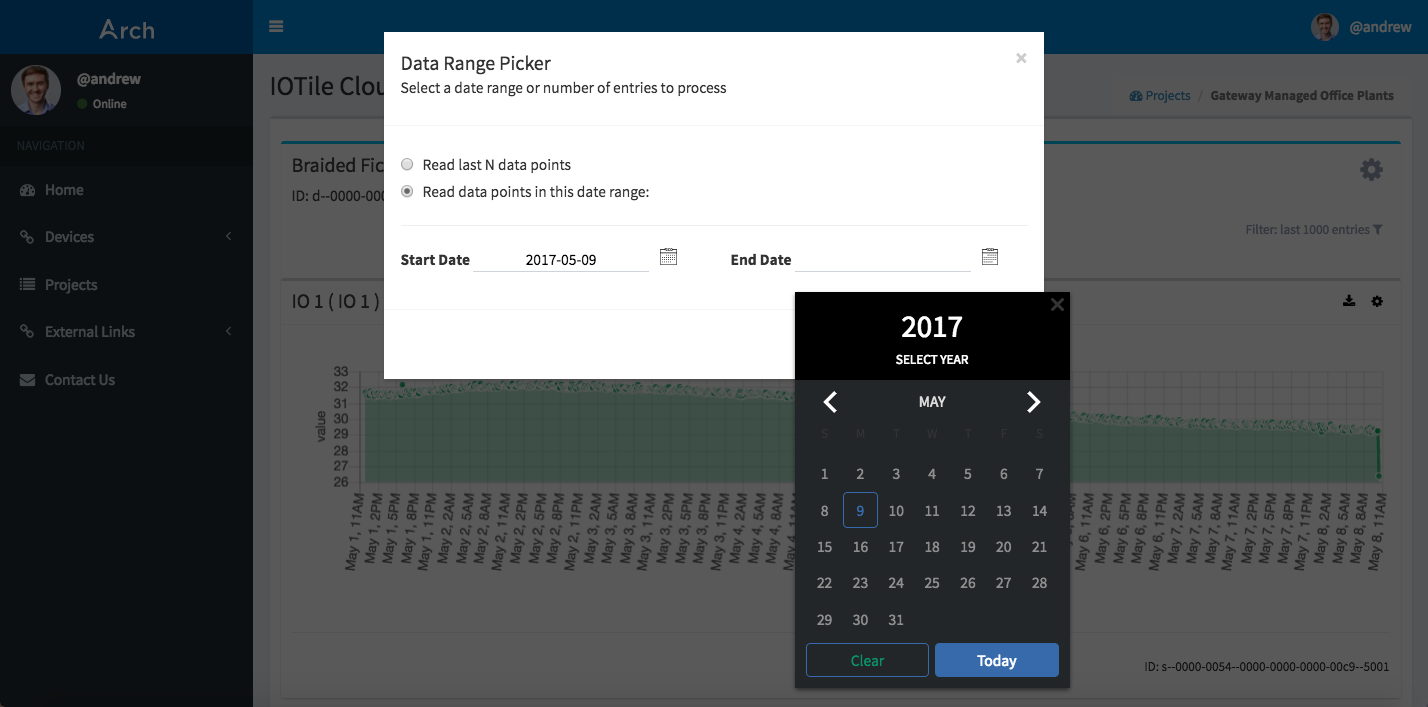 If you select a date range with no data, you will get a warning that 'No device data is found'.

Otherwise, you will see the data graphed for the range requested. Additionally, you can click on the download button to get an Excel file / CSV of the data. This download will give you the data currently shown on the graph as requested by the filter.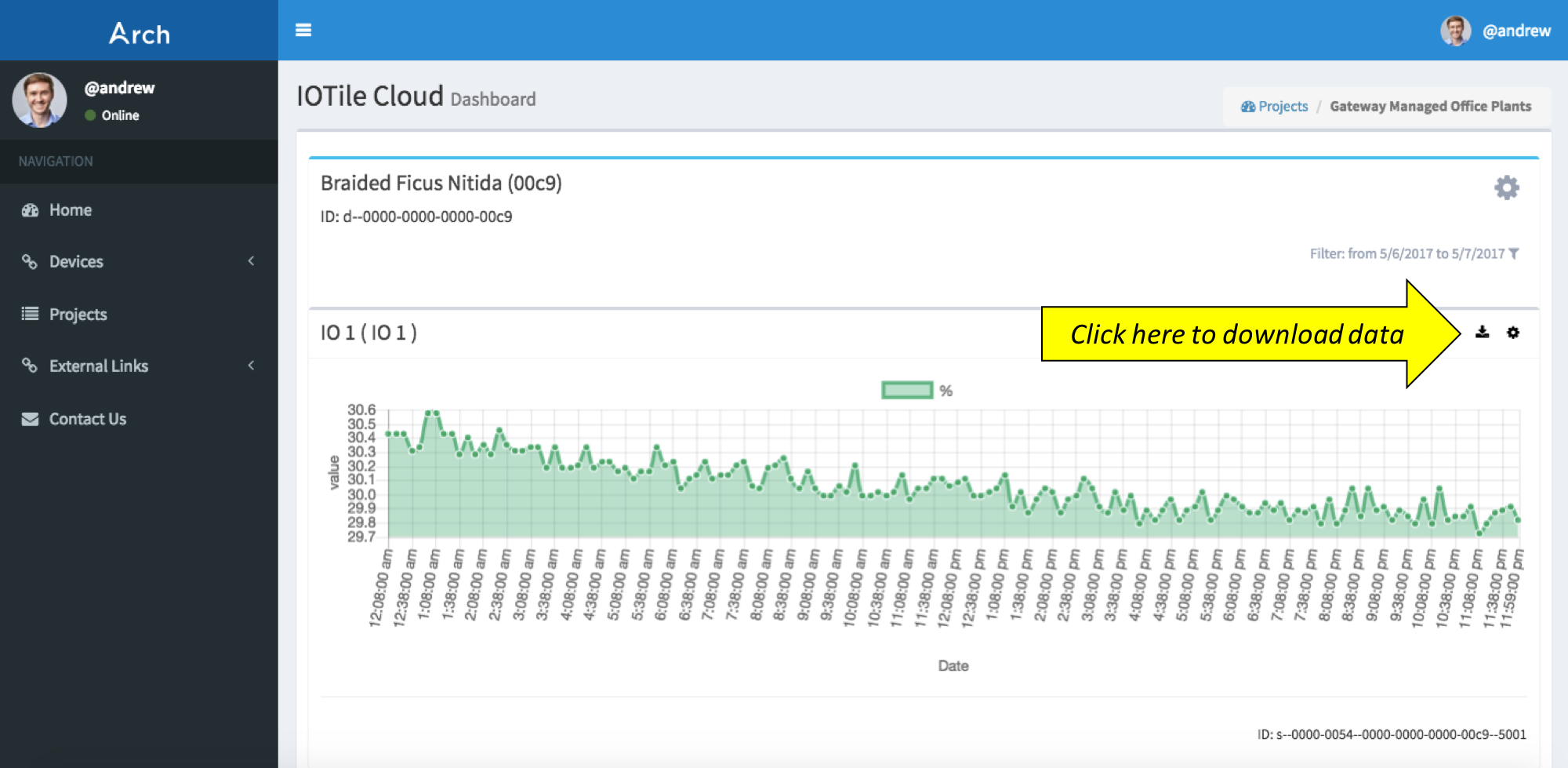 Happy data searching!
Data Viewing FAQ
Q: Why doesn't my CSV download have all of the data I expected?
A: The CSV you download will only have the data of the filter range you set. Set the range of interest in the filter pop-up first, then download again.