Topics covered in this article
1. Arch GPIO Accessory Kit contents
2. Arch GPIO general information
3. Arch GPIO connection instructions
A. Using an AC/DC adapter
B. Using an external DC power source
4. Arch GPIO installation instructions
1. Arch GPIO Accessory Kit contents
Beam Break Kit Contents
Item
Qty
Description
1
1
POD-1C
2
1
GPIO Accessory
3
1
AC/DC 12V power supply
4
1
DB-9 cable, 3m
5
4
POD-1C cover screws
6
3
Cable tie anchors
7
3
Zip ties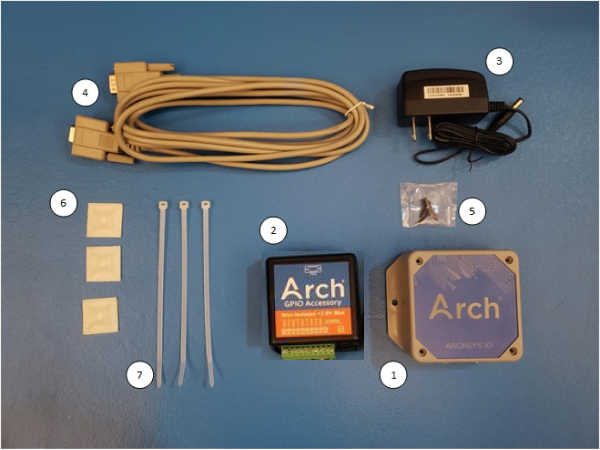 IMPORTANT: POD-1C device is programmed specifically for this kit. DO NOT SWAP POD-1C from any other kit.
2. Arch Arch GPIO General Information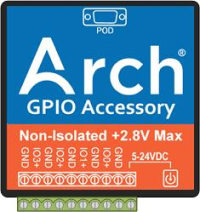 The Arch GPIO Accessory is a device that allows tapping of existing signals. It features NON-ISOLATED inputs that are directly connected to the POD controller. This accessory is appropriate for use with dry switch contacts or other NPN/PNP type inputs that require a pullup or pulldown connection to a load. Please see the schematic diagram below. Note that the inputs should not exceed 2.8VDC otherwise damage could occur.
If the application requires connection to actively driven signals or signals that exceed 2.8V, then please use our isolated PLC Accessory.

3. Arch GPIO connection instructions
A. Using an AC/DC adapter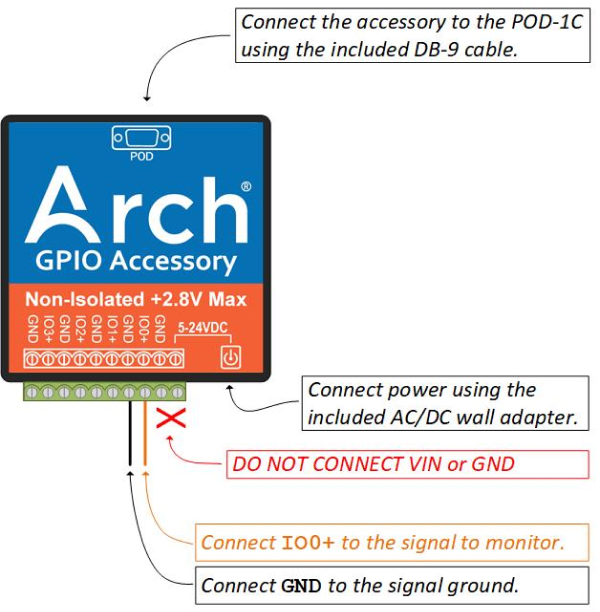 B. Using an external DC power source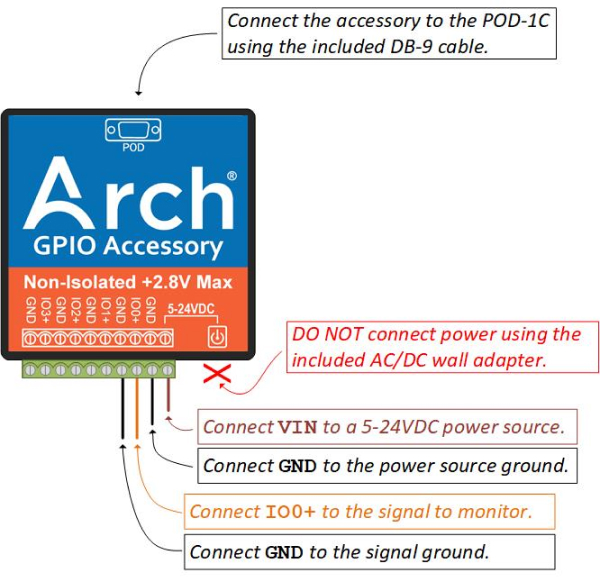 4. Arch GPIO installation instructions
4.1. Open lid and connect battery.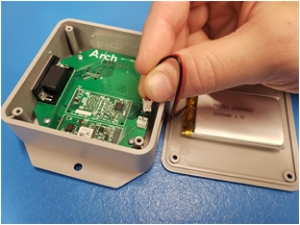 4.2. Attach lid with screws.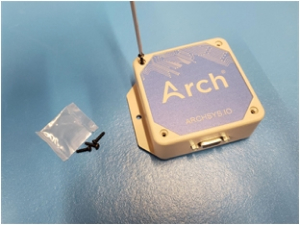 4.3. Attach machine signals as needed.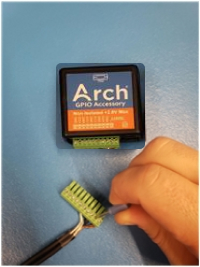 4.4. Connect DB-9 cable and AC/DC 12V power supply.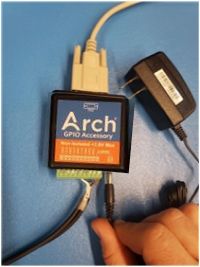 4.5. Remove adhesive backing and affix to target machine.