Topics covered in this article are
1. Install ArchFX Setup Desktop App
2. Scan for devices
3. Change Scan Settings
4. Filtering Scans
1. Install ArchFX Setup Desktop App
To scan for devices, you need to install the ArchFX Setup Desktop App.
2. Scan for devices
After the the ArchFX Setup Desktop App is installed, select the Scanner app to start scanning for devices.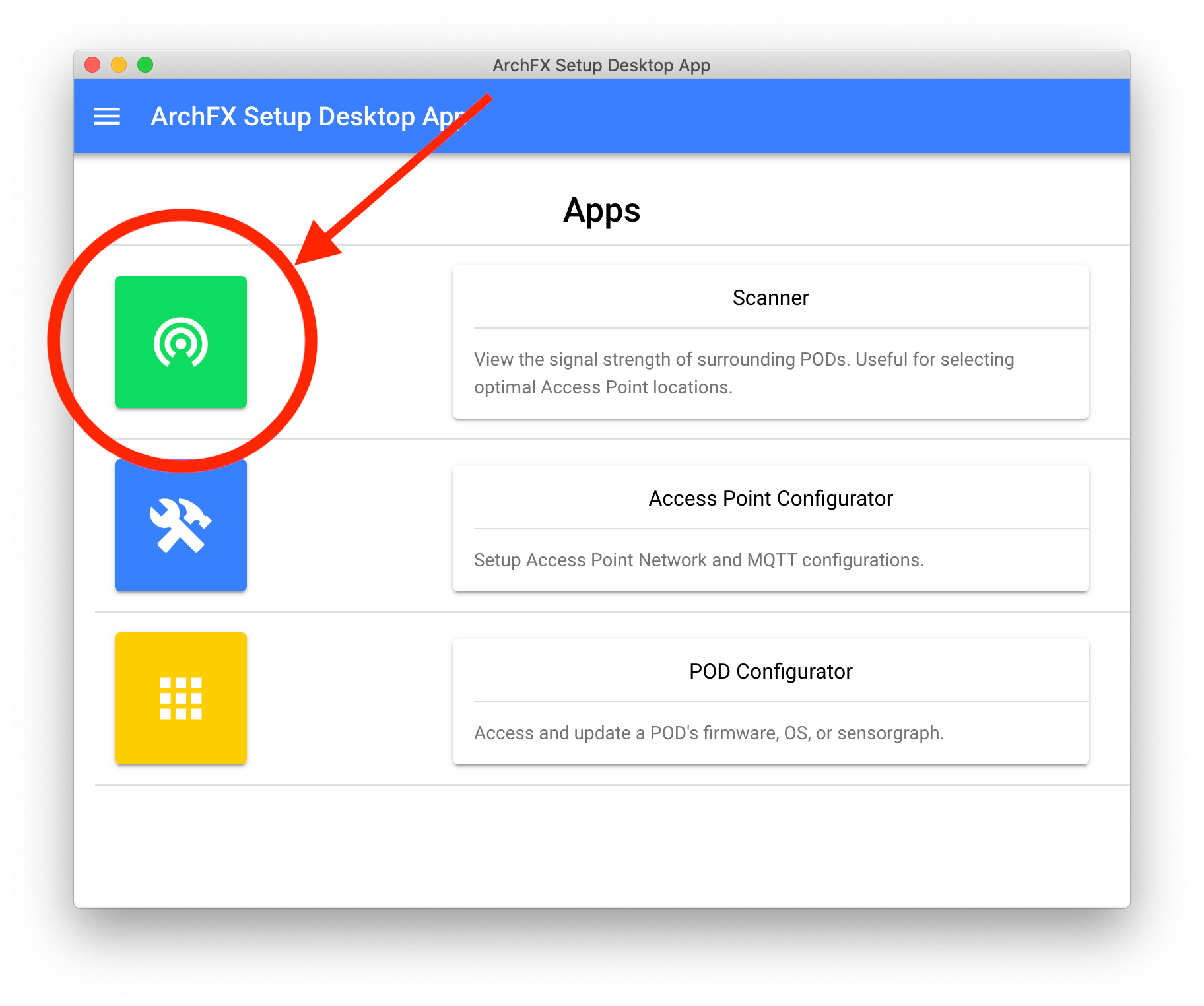 By default, the app will only show devices that are broadcasting. It will list them in order from strongest RSSI/signal (closest device) to weakest signal (farthest device).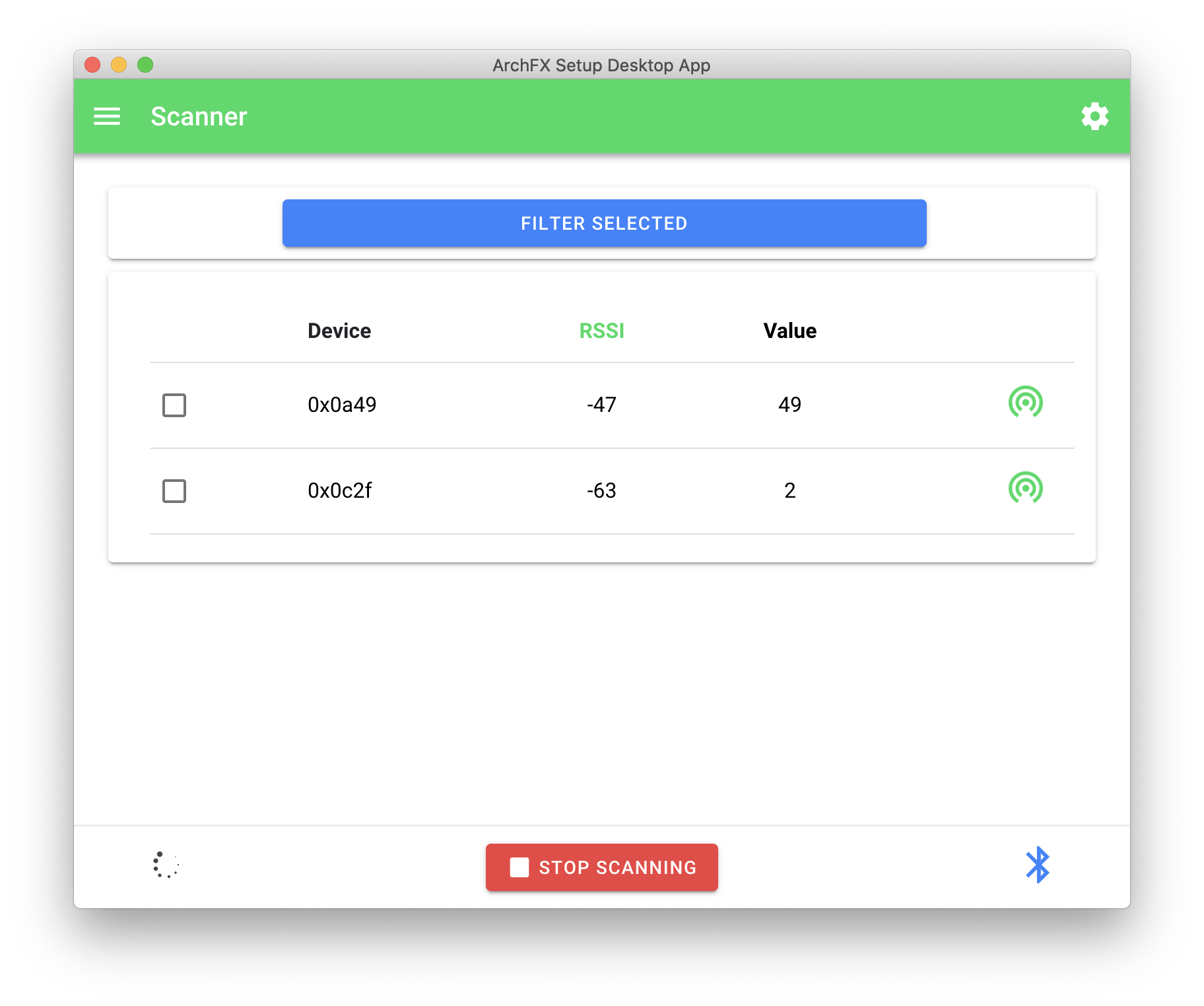 3. Change Scan Settings
You can edit scan settings by clicking on the top right settings icon.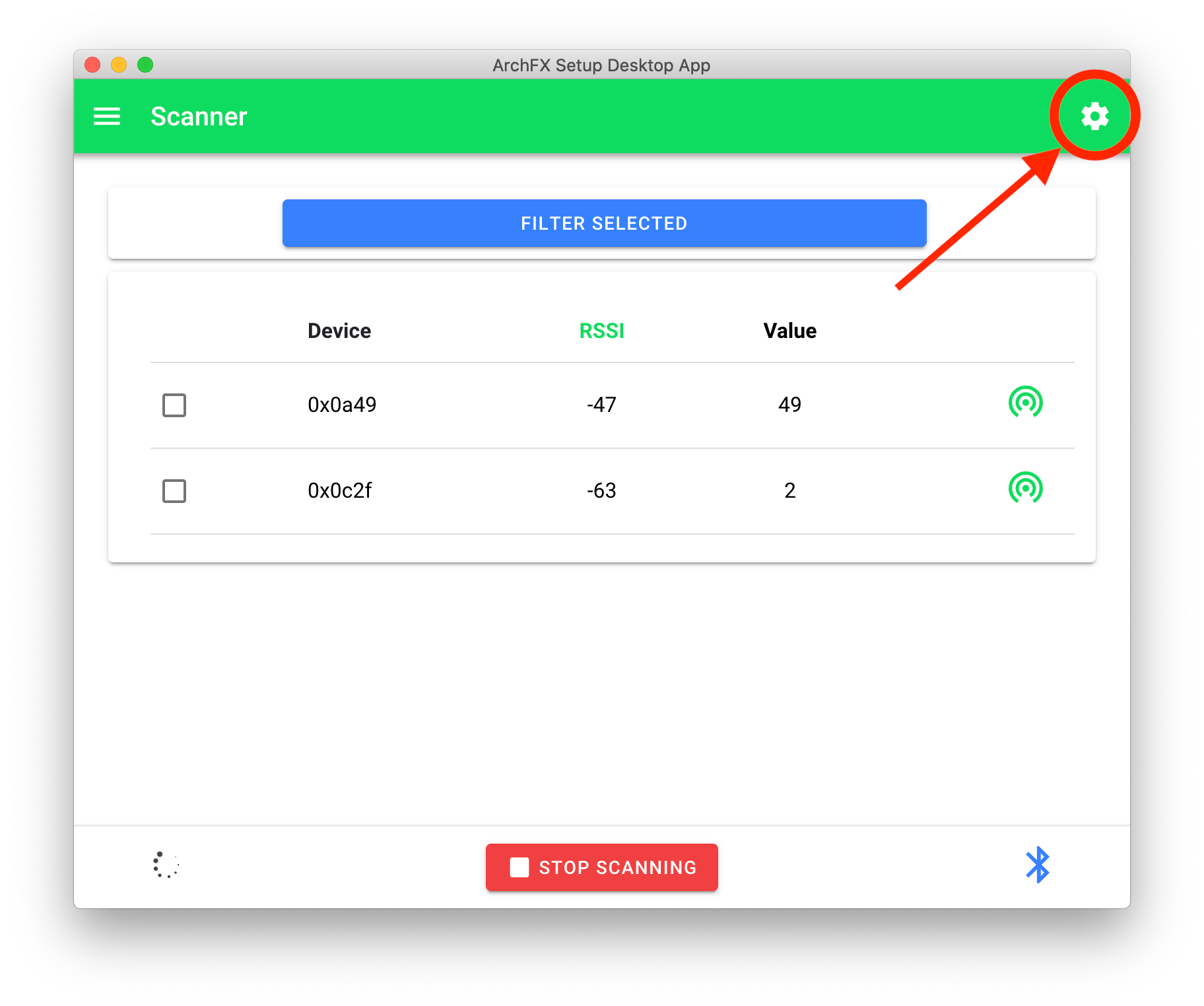 Settings
Show RSSI
On - Display signal strength (RSSI)
Off - Hide signal strength (RSSI)
Sort By RSSI
On - Sort by signal strength (strongest to weakest)
Off - Sort by Device ID (lowest to highest)
RSSI Threshold
Adjust to change signal strength display thresholds: strong (green), normal (yellow), weak (red)
Max Scan Attempts
How many empty scans before an error message is displayed
Scan Time
How many seconds between refreshing the screen with new scan results
Filter By Broadcast
On - Only show devices with broadcast values
Off - Show all devices in reach
Keep Previous Results
On - Once a device is seen it will remain on the results list even if the signal is dropped later
Off - Only show devices that were seen in the most recent scan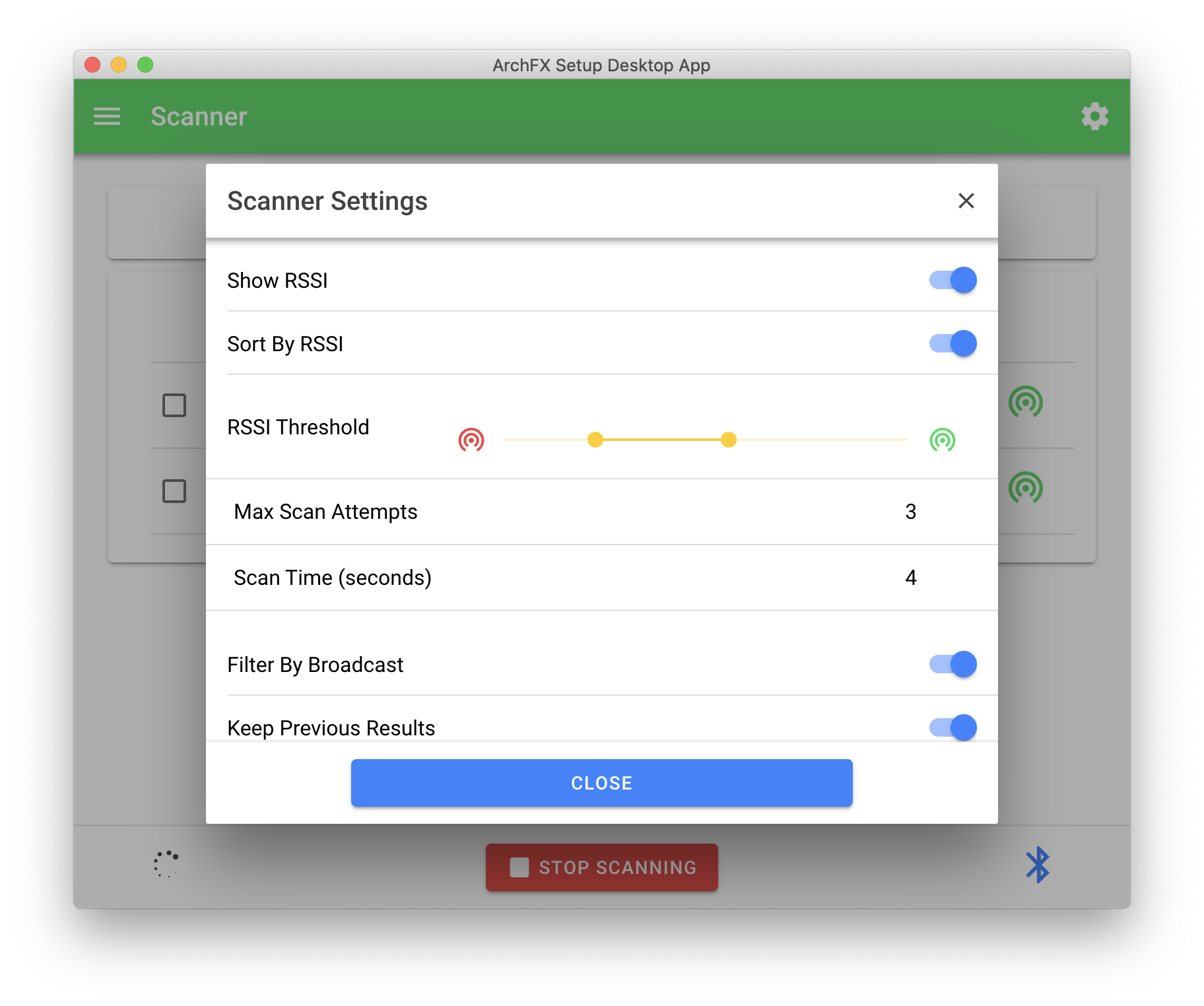 4. Filtering Scans
If you want to focus only on a specific set of devices, click the check box next to the devices you want and then click FILTER SELECTED at the top.
Full list of devices

Filtered list of devices

v0.6