All ArchFX™ Devices are associated with an Organization when they are activated. To view the data on the Arch® Global KPIs Solution, a User must be associated with the Organization. Inviting new Users to an Organization is easy.
1. Log in to your ArchFX Cloud administrative server at the URL you were given when you registered. (Remember that this is different from the URL for the Global KPIs Solution.) If you've logged in successfully, you will be greeted by a prompt above the welcome message as shown below.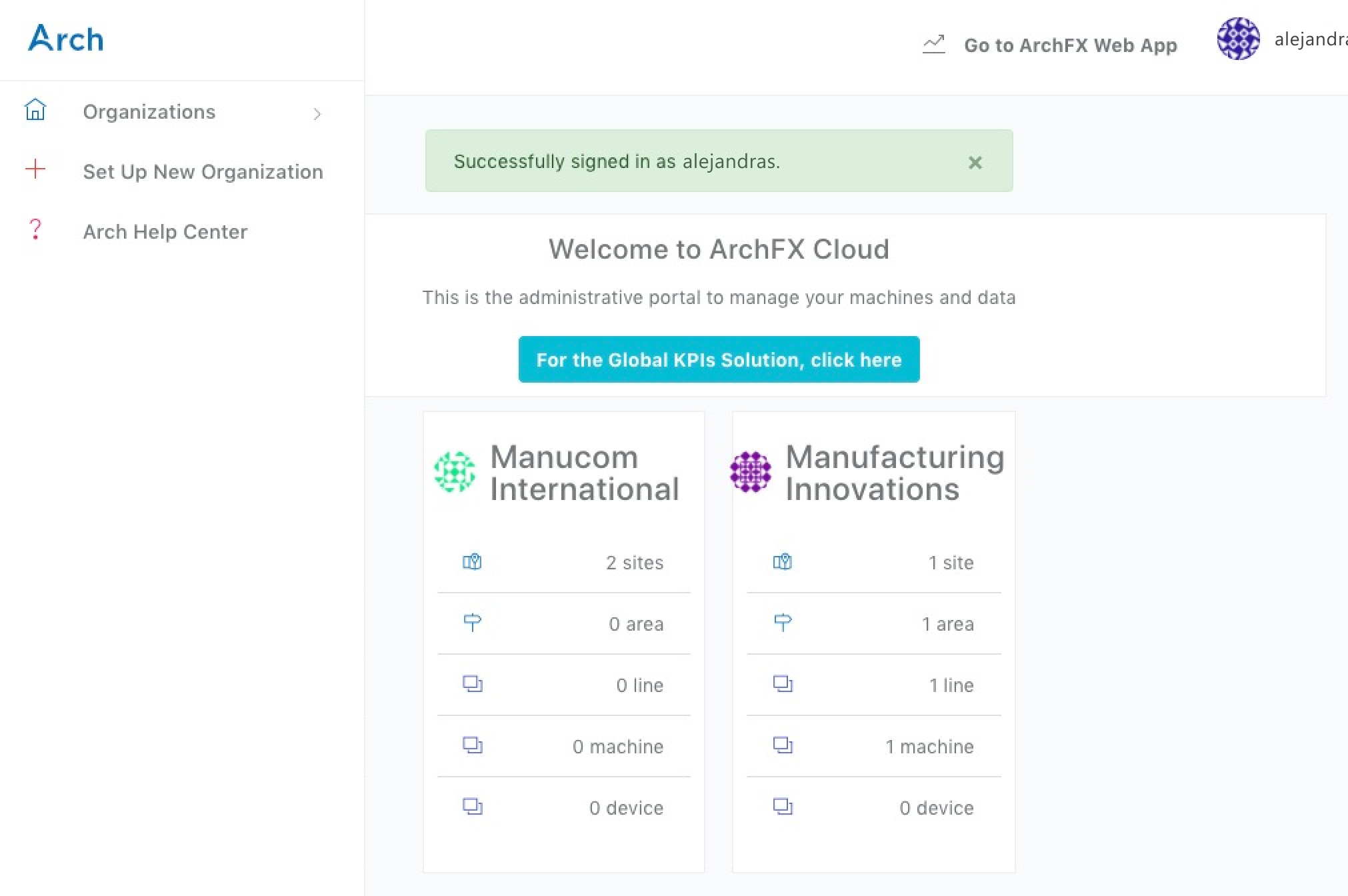 2. Click on Organizations in the left menu, then in the dropdown menu, click on the Organization name.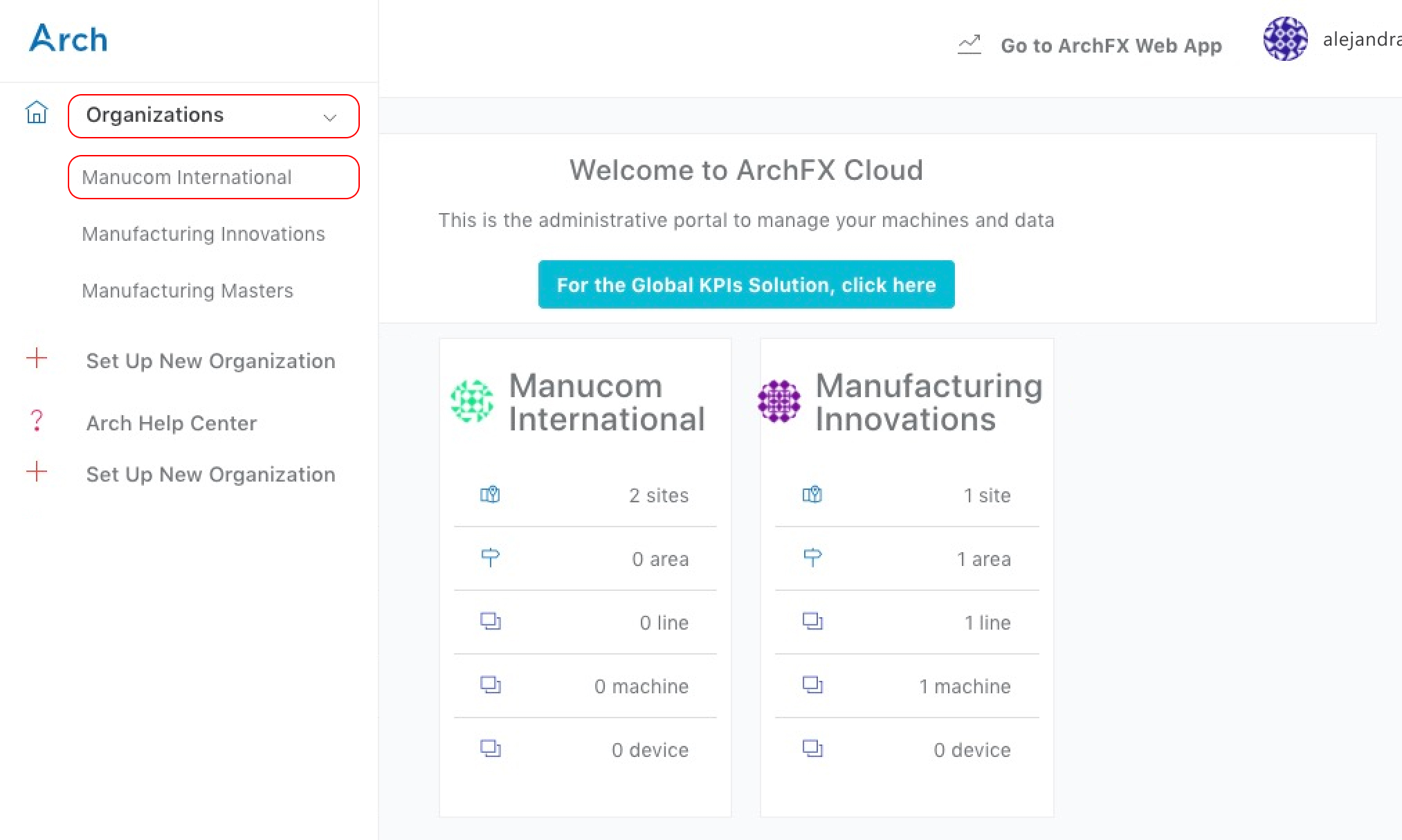 3. Click on Organization to expand the dropdown menu, then click Members.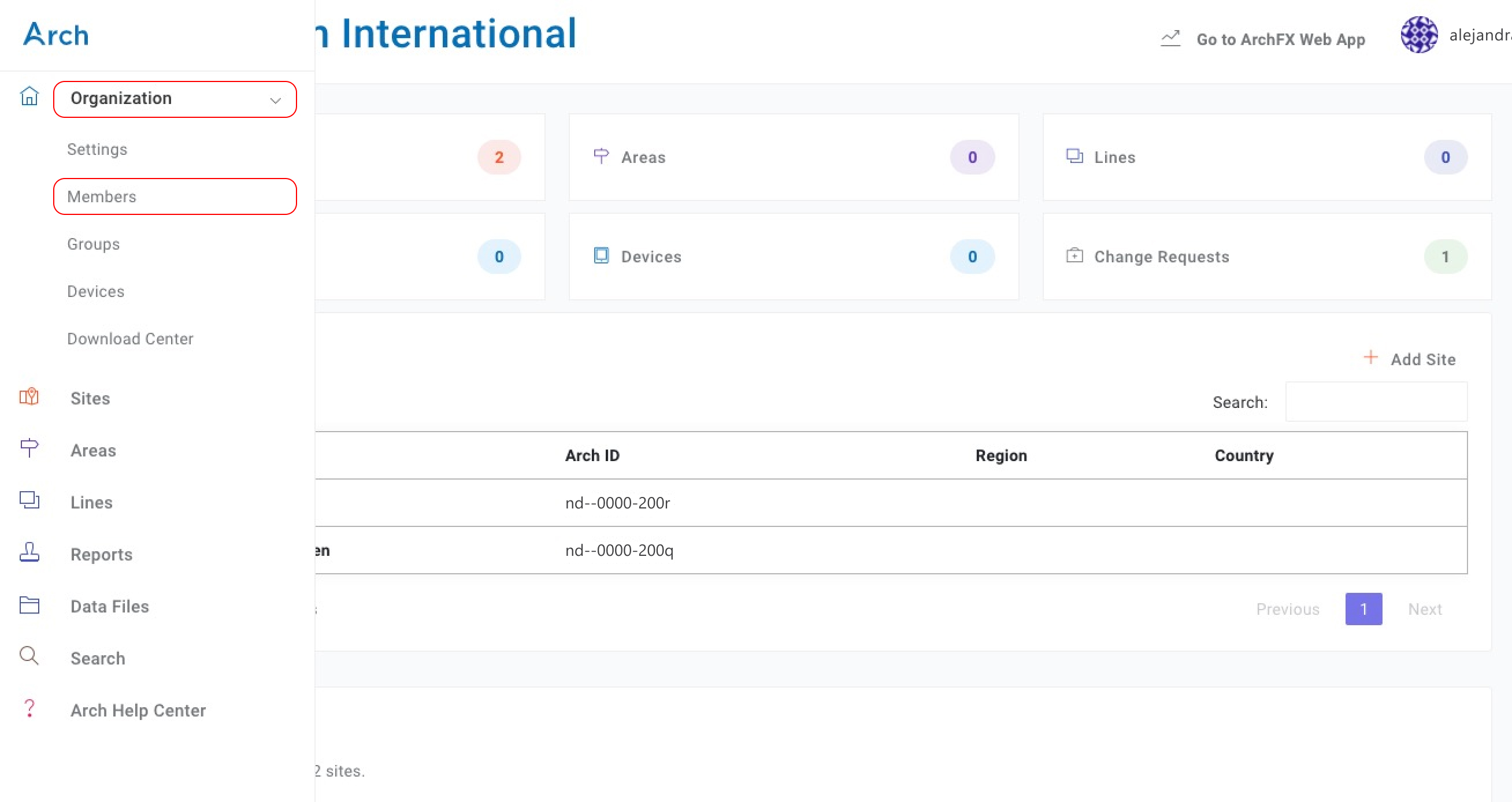 4. Scroll to the bottom of the page to Member Invitations and click Invite.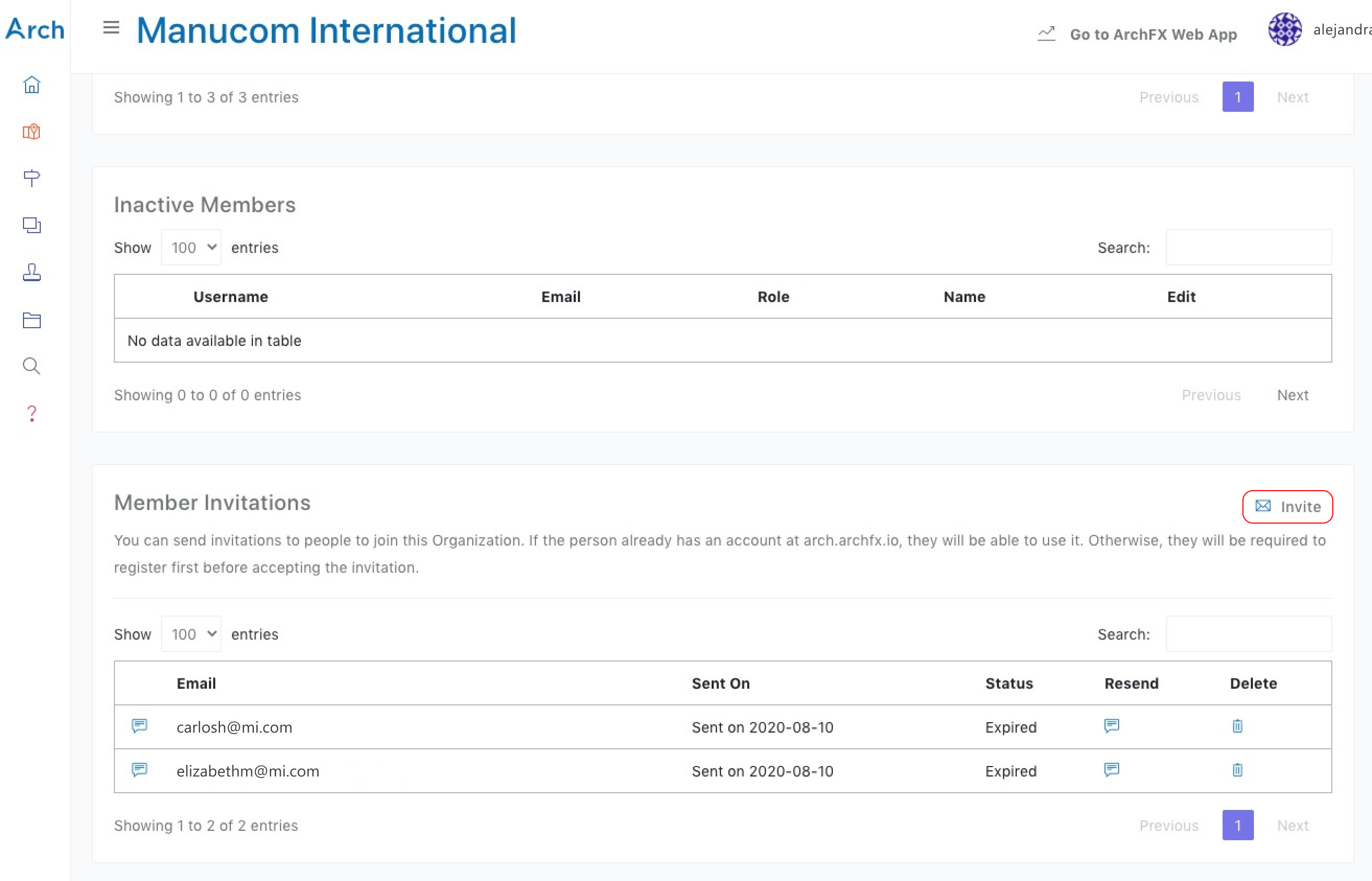 5. Complete the information to invite the new user and click Submit.

You can go back to the Users page at any time to see a list of the people with access to your Company account as well as a list of all invitations that have been sent. You can resend an invitation or delete an invitation if needed.