This document shows how to access error logs in the IOTile Companion mobile application after an error occurs.
1. Click the menu icon in the top left corner.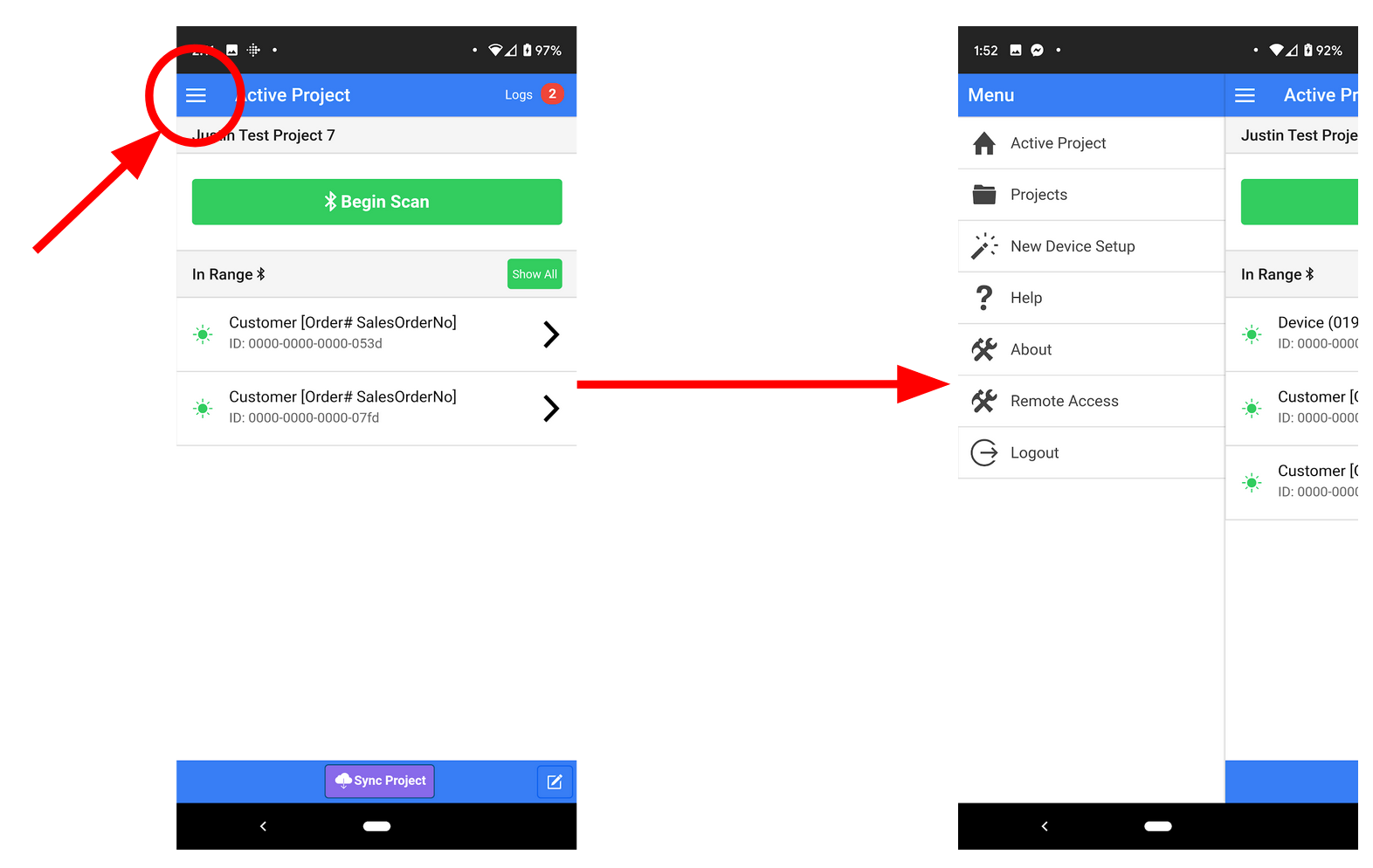 2. Click "Help"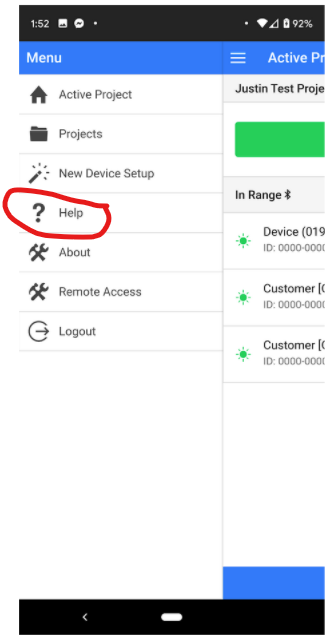 3. Click "View Logs"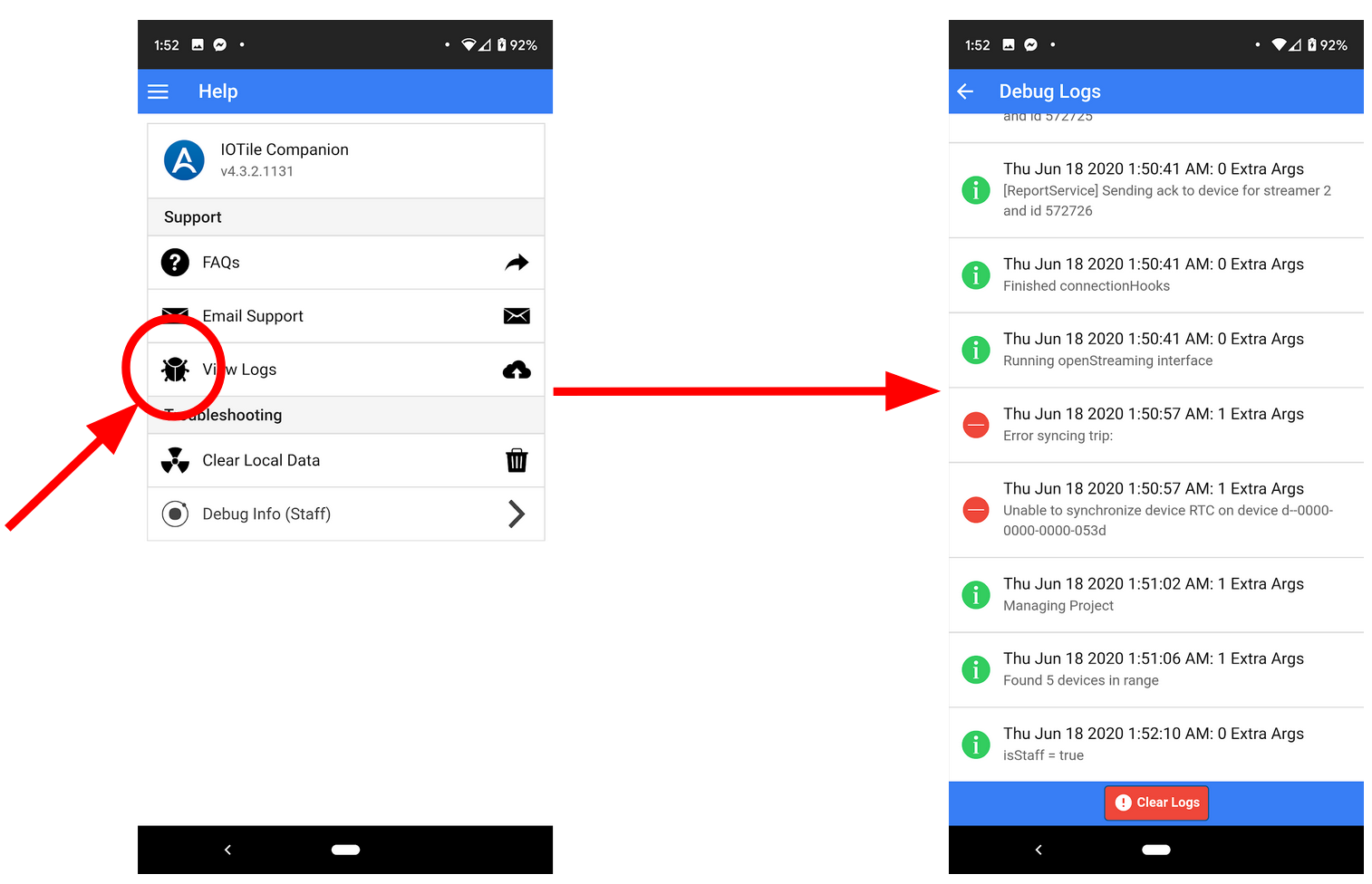 4. Scroll until you see the error (red) log and click it.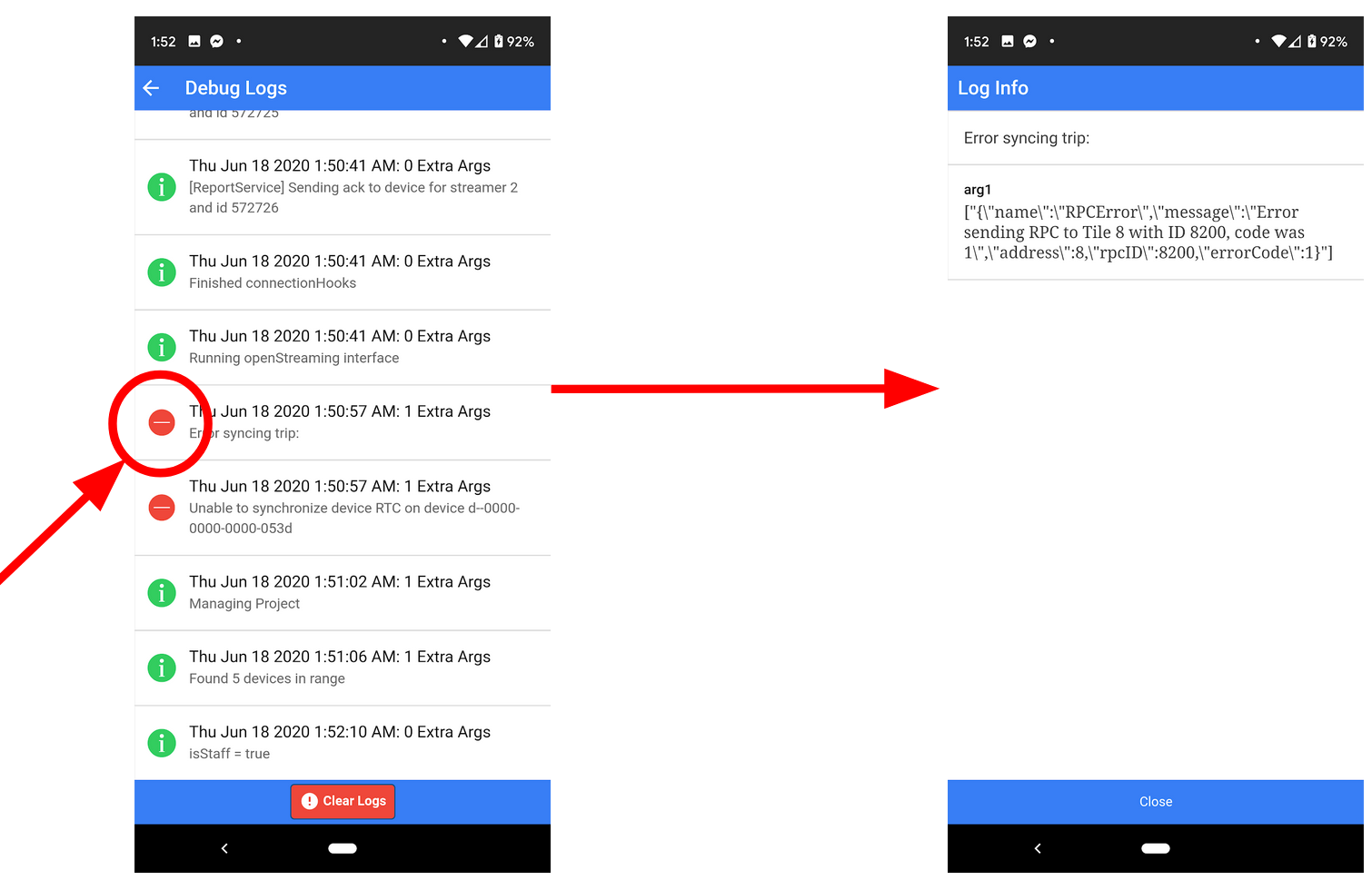 5.
Copy or screenshot the log message and send to Arch. Do this for all relevant error logs.