The Global KPIs Solution includes a Live Tab for SMT lines that looks like the following image. The Live Tab provides a view of a line's activity with as little as ten seconds of latency if the network between the line, ArchFX Cloud, and back to your browser is functioning normally.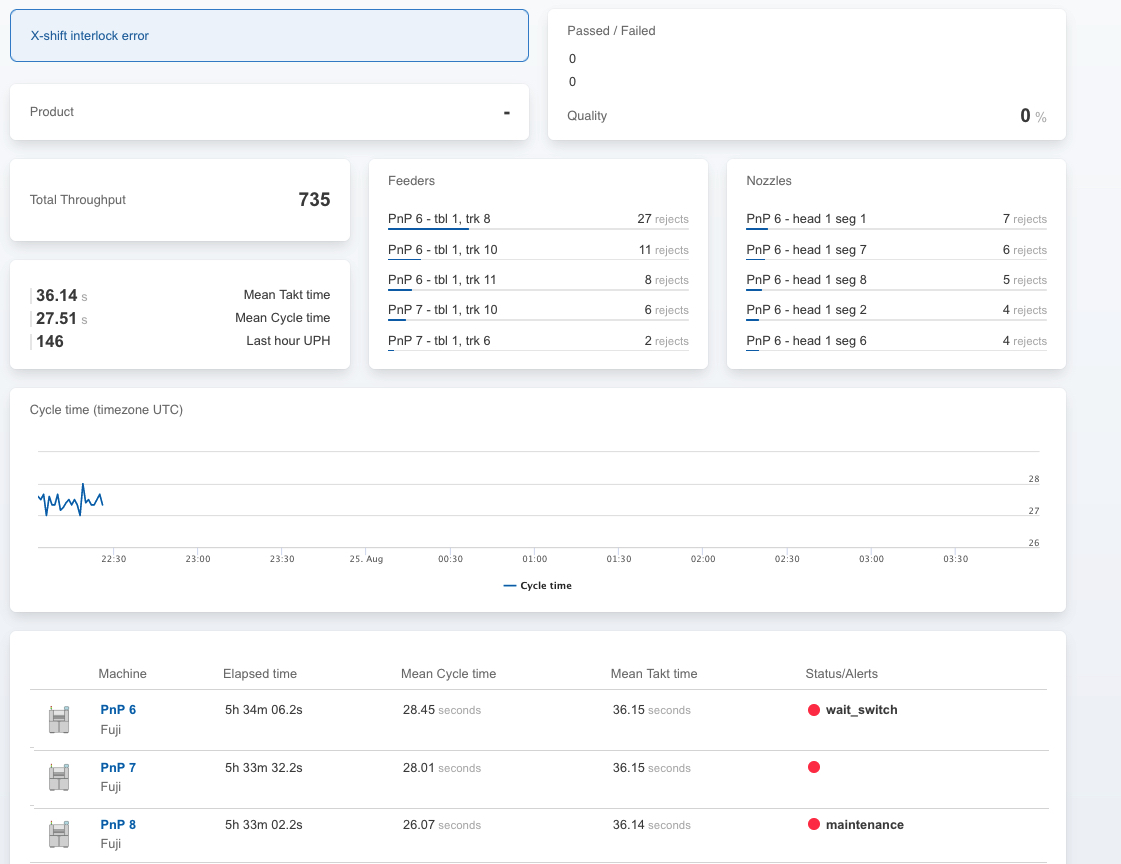 Total Throughput is the number of products that have passed through the line during the period selected.
Mean Takt time is the average time between products leaving the machine or line.
Mean Cycle time is the average length of time that the connected machine is continuously active when doing its work.
Last hour UPH shows the number of units produced during the last hour.
Top Nozzle and Feeder Errors are displayed.
Overhead Display
Clicking "Switch to Overhead Mode" will switch the screen to an overhead display mode that shows similar information but is intended for use as an overhead display for operators on an SMT line. Overhead Mode looks like the following image: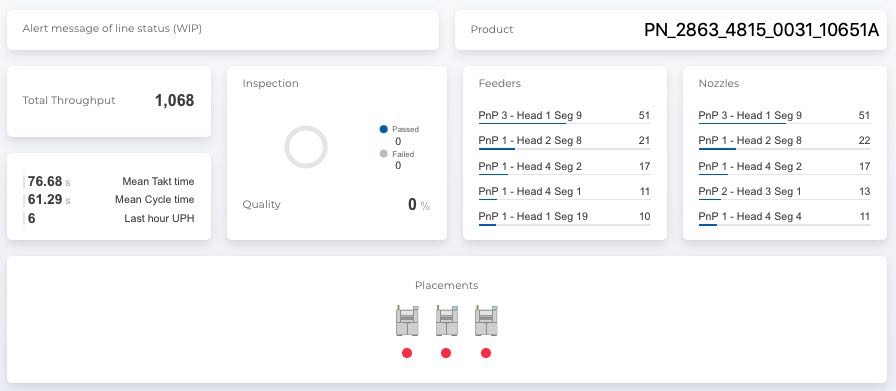 In addition to the other values, this view shows the Product ID.
In the future it will show alert messages.